Fundraising for Law Enforcement
No cost to you!
No work for you!
Partner with us!
Sheriff Calendars | Police Calendars | Sheriff Fundraising | Police Fundraising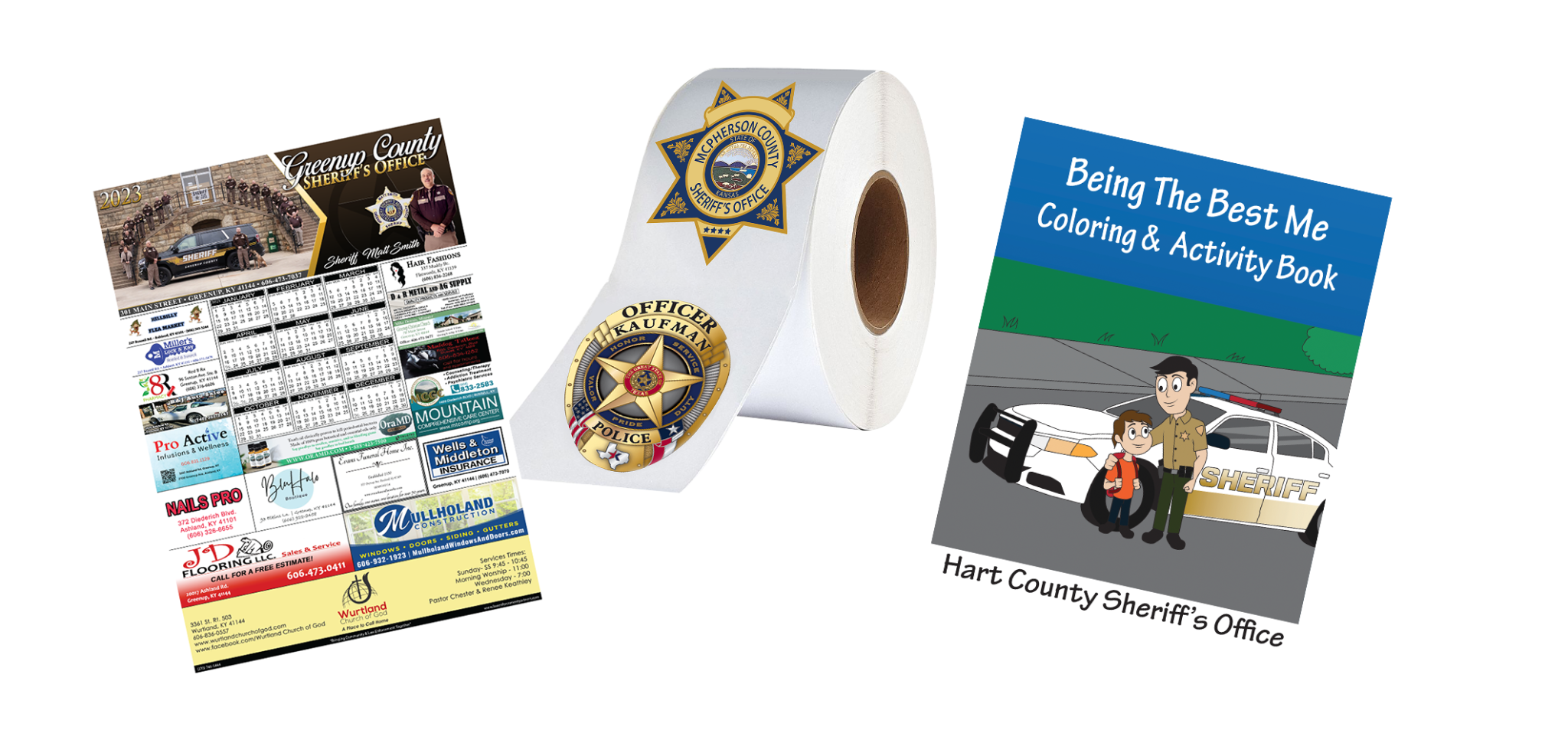 Customized stickers to look exactly like your badge
Customized Coloring Books
your car, your chief or sheriff, your badge
9X12 Magnetic Calendars
&
19X27 Wall Calendars
We believe law enforcement is the backbone of society and should be honored and supported.